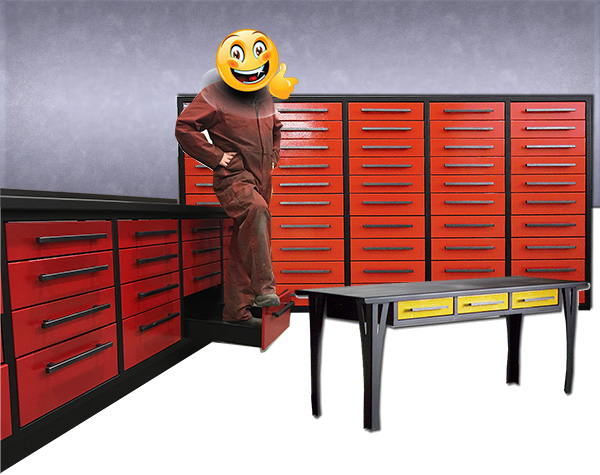 Click through  our Gallery below
If you see something you like, get in touch with us ( info on contact page), or if you have any questions about available sizes, colours, or delivery times you can call or drop us an email from the link on our contact page.
Check out all the different configurations we have to offer and get your shop organized just the way you've always wanted it. We deliver benches to Vancouver and the Islands in the west and all of Saskatchewan.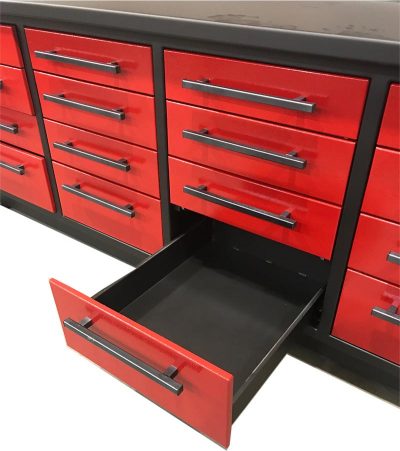 Strong and durable…. Thats what you require…. That's what we build! Steel drawers with steel ball bearing slides all manufactured in a variety of colours.
We have been building workbenches for over 18 years. Give your tools the home they deserve. If you need to organize your business you've come to the right place.
Drawers and doors…. It's our specialty.
Call us, let us help you reorganize your shop.
Need it delivered? No problem! Call us and we can make arrangements to drop your new bench off at your home, farm or business.. We deliver!